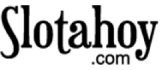 Ahoy Matey!
Claim your share of the loot with 500 Games!"
View More
Ahoy Pirates, Cast Off for Slotahoy to Play Online Casino Slots!
OH!!! My ladies and good sirs! Play like real pirates with Slotahoy. Board your ship and use your compass to stop by our lobby which is packed full of online casino slots, jackpots and Slingo games. Trust us, there are games out there that are worth the visit. Our online casino also serves as a port of call for the best online casino promotions. Set sail and see for yourself what's in store for you once you become a part of the crew.
Ahoy me hearties! Want to discover our range of games worth crossing the seven seas for and our online casino bonus? We can't wait to have you on board to enjoy what we have to offer. So pirate, if you are daring and brave, create an account with us and find your sea legs. The process is simple and takes only a few minutes. Join your fellow pirates, if you love online casino slots.
A Cascade of Online Casino Promotions & Bonuses
You may work like a captain… But here, you can play like a pirate with the best online casino bonuses. If you have an interest in bonuses, raid your ship for treasures. As a newbie, you can enjoy a top welcome bonus offer right from the off. Aye, Aye! Raise your flag and embark on our online casino adventure. Have you heard talk of our ongoing promotions? There's quite a lot to you're your different tastes and preferences.
May your ANCHOR be tight, your CORK be loose, and your COMPASS be true. Spice up your casino experience with our jackpot games. While on board, had to the offer area where you'll be updated with the latest online casino promotions. With Slotahoy a jolly adventure awaits you. From vouchers to special prizes, bonus codes and more, you're bound to enjoy plenty of bonuses.
Land Ho! On Our Online Casino Slots!
Lost at sea? Discover an ocean of online casino slots at Slotahoy. Just like its name suggests, the online casino goes above and beyond when it comes to its slot machines. Players can find themselves spinning the reels of slots which comes with various bonus rounds. Talking about themes, there more than one can shake a stick at. With so many online casino slots to choose from, drop your anchor by the lobby, place your bet and watch the reels spin.
Hey ye Pirate! Explore our slingo games' collection – it's the perfect mix of both games Slotahoy seeks to take you to a vast ocean of games. Next, if you are into jackpots, there are great ones waiting for you. Watch out for new releases and enjoy our amazing catalogue of online casino slots!
Slotahoy on Your Mobile!
Enter if ye dare! Play your favourite online casino slots on your mobile. Slotahoy is compatible with your iOS or Android, this means you can enjoy any mobile games while on the go. That's great, right? Slotahoy gives you the freedom of playing online casino slots, jackpots and Slingo, anywhere and anytime you want. So, what are you waiting for? If our mobile casino ticks all your boxes, create an account with us!